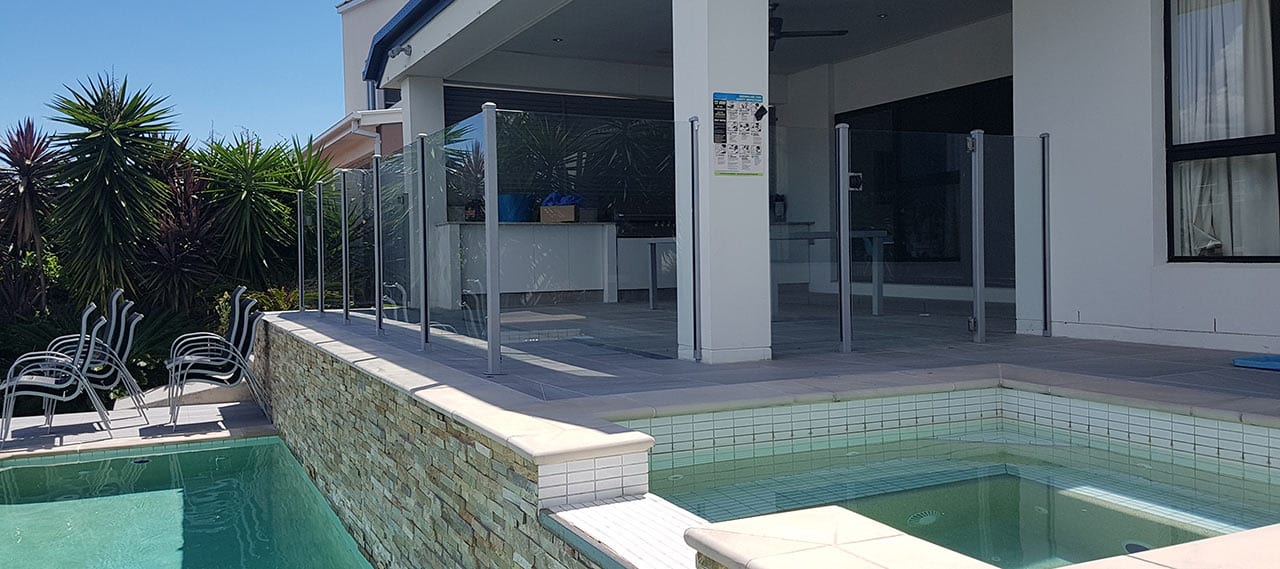 SEMI FRAMELESS GLASS POOL FENCING
When you've got a great view and beautiful pool surrounds that last thing you want to do is spoil the ambience. For a beautiful sturdy pool fencing option that won't spoil your view, consider semi frameless glass pool fencing.
A semi frameless glass pool fence can give you almost as good a view and look as frameless pool fencing but at a more affordable price. The most common type of glass used for pool fencing is toughened 8mm thick glass. Semi-frameless fencing uses aluminium framing for the upright posts. These posts can be square or round and powder coated with a colour finish to fit with your outdoor décor. Glass panels are available in various sizes to suit different design requirements. At Absolute Fencing we have our own manufacturing factory right here on the Gold Coast where we are able to construct all our fencing and gates. This allows us to quality control every step of the process to ensure all work we perform is done to the highest possible standard. We can custom build a pool fence to your specific requirements so no matter what size or shape you need pool fencing for, we can accommodate you. Although pool fencing glass is toughened to withstand most knocks it is still glass and therefore susceptible to break in extreme conditions. If it does break it is designed to shatter into small cubes so there are no sharp edges.