FRAMELESS GLASS POOL FENCING
As the most experienced glass pool fencing company on the Gold Coast you can trust that when you work with us you're working with experts who are friendly, experienced and professional. We value old fashioned quality and service as much as you do!
Frameless pool fencing is the perfect way to provide safety around your pool without disrupting any of the aesthetics of your pool environment.
Frameless pool fencing uses 12mm toughened glass to build a protective fence around your pool area. Even though frameless pool fencing is a more expensive option than semi-frameless glass or aluminium, if you can afford it, it's worth spending a bit extra to preserve a beautiful view or custom landscaping.
We can install frameless pool fencing into concrete, hardwood or structural steel. The frameless glass is secured using stainless steel spigots to keep it firmly in place. Your frameless pool fencing wouldn't be complete without the installation of a gate to give you access in and out of the enclosure, we'll take care of installing that as well.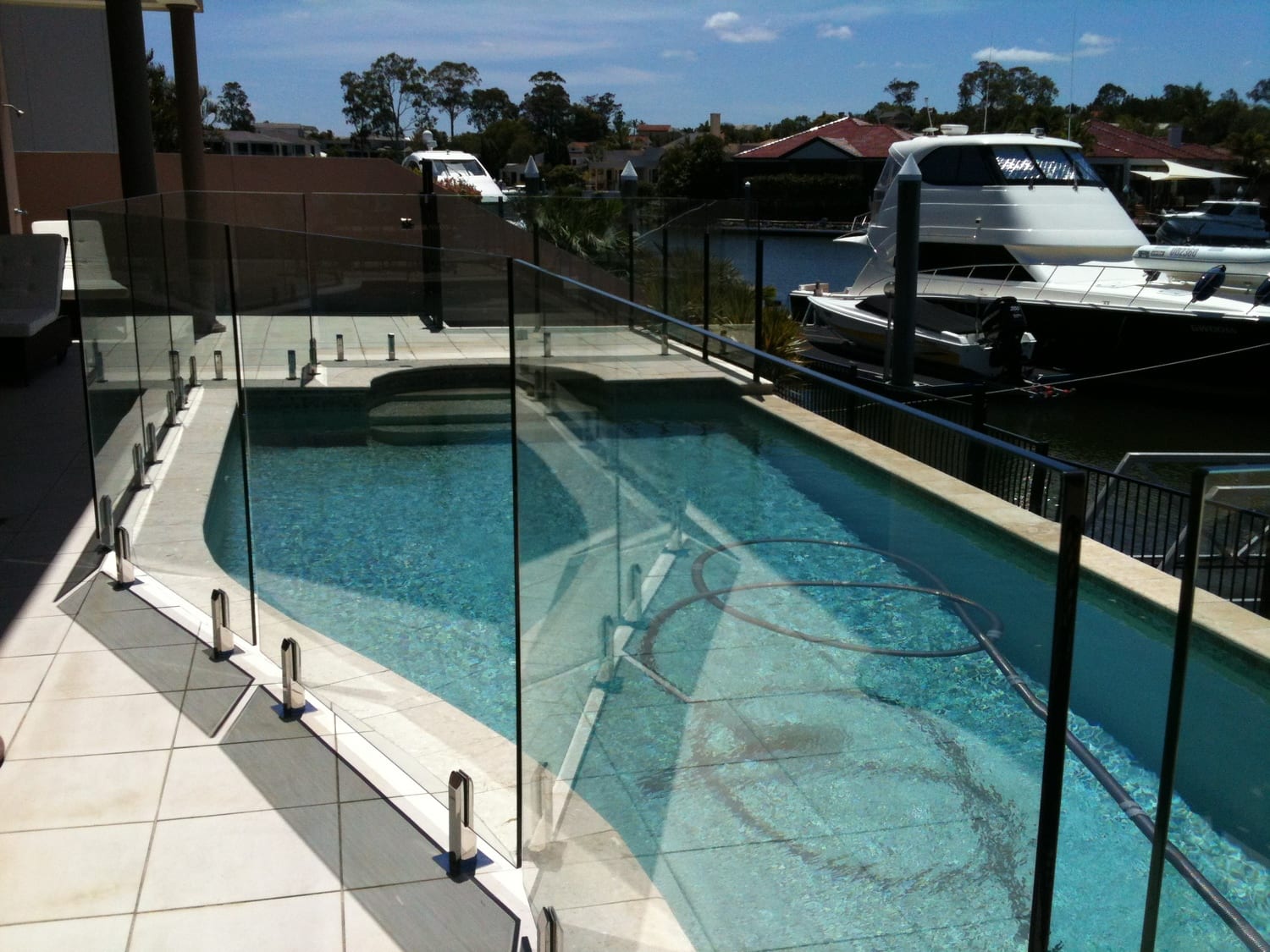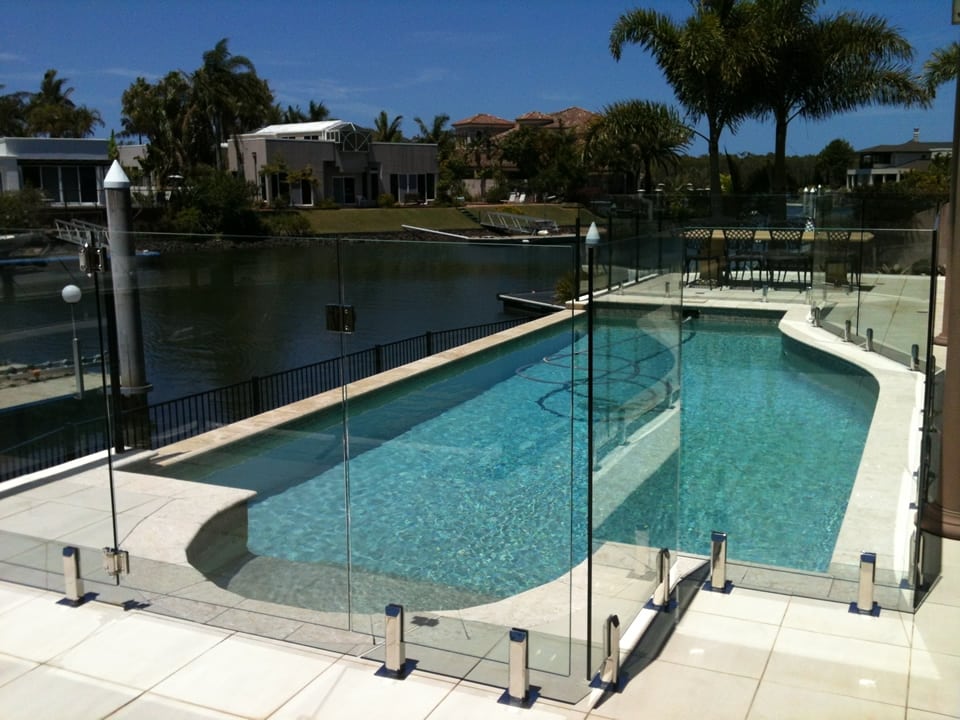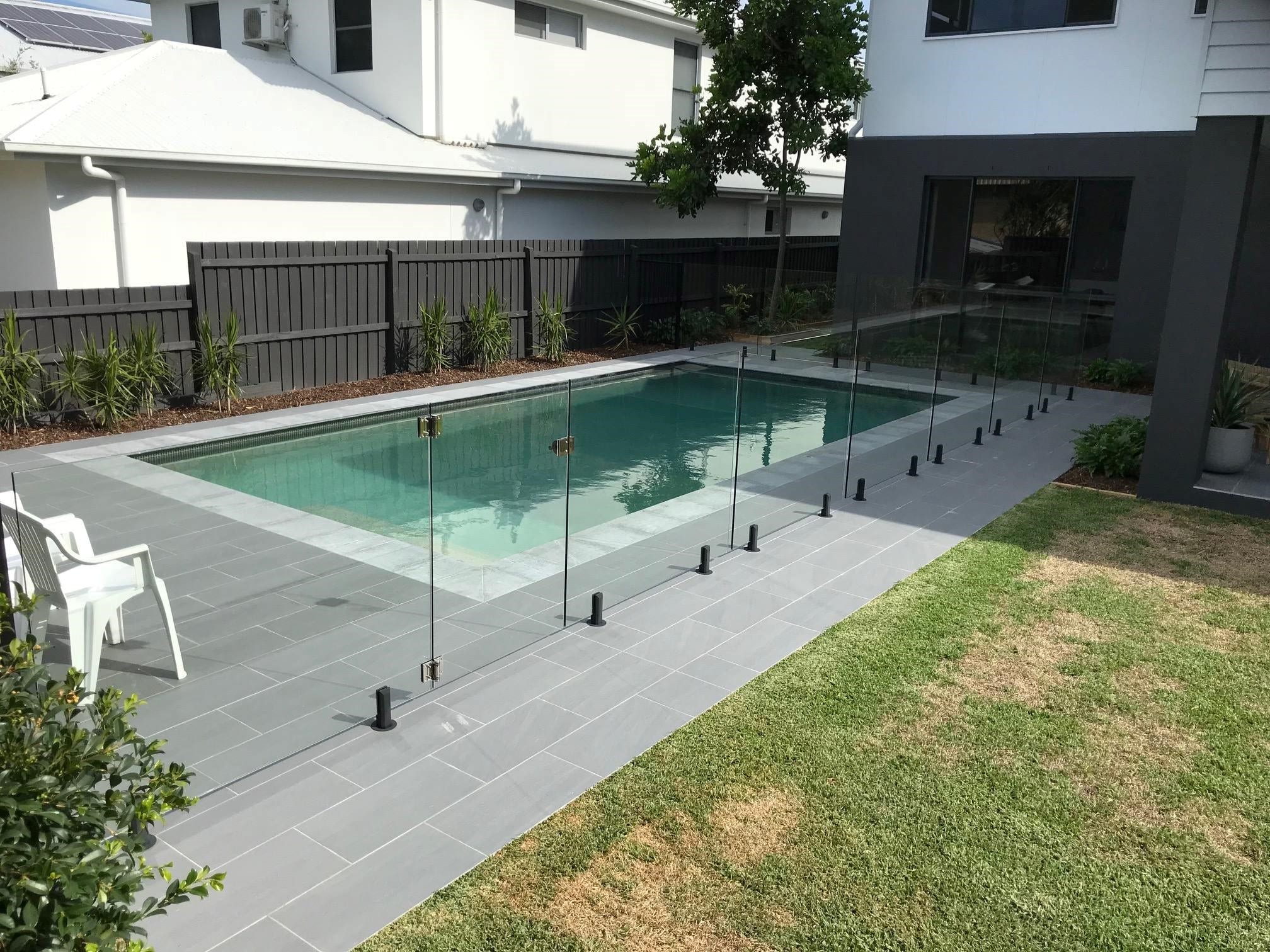 When it comes to pool fencing, safety is essential. Although our pool fences all comply with Australian Safety Standards we do NOT issue pool safety certifications. We believe that issuing such a certificate would be a conflict of interest. In order to comply with government pool safety regulations, you will need to contact a private certifier. Prices for a certification generally start at around $130.
If you haven't yet decided on the right type of pool fencing why not give us a call and we can help you decide on the best option for your lifestyle and budget.
For a free no obligation quote on a frameless pool fence please contact us and we'll be happy to come out and do a measure and quote for you. We'll come out to you and then provide you with a written quote that is valid for at least 30 days.